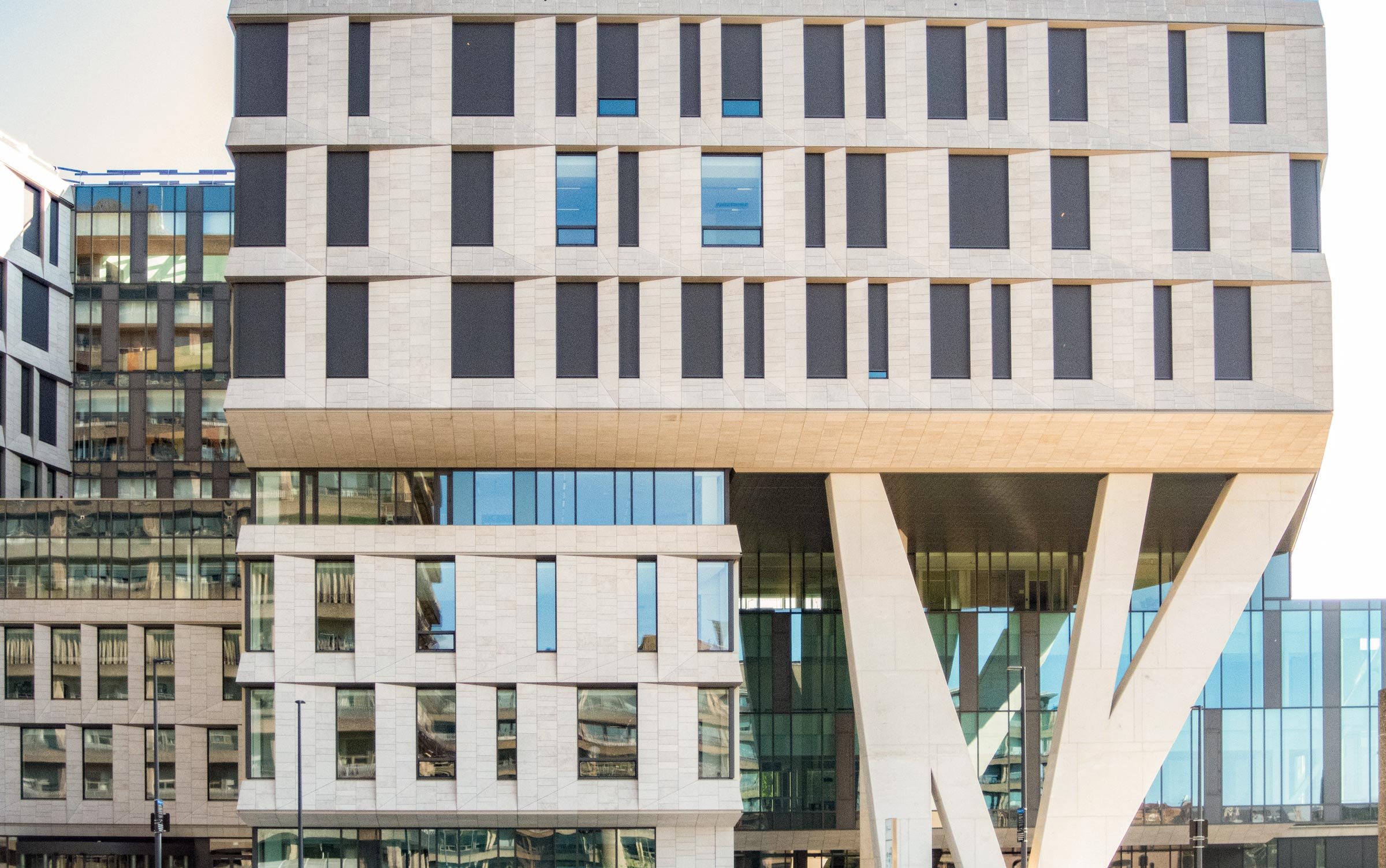 Drag
Back to solutions
Custom Made
Double facades
Double facades are offered as suspended facades for any curtain wall system
double facade - curtain wall with a curtained facade
Contact
The double facade is made as a curtain facade with single-layer glass with or without a walkway.
Sun shading can be integrated between the curtained facade and the climate screen - protected from wind and rain. We also carry out suspended facades as modular elements, where the installation time is significantly reduced.
An example of the latter is Krystallen (Nykredit at Kalvebod Brygge), where both the climate screen and the suspended facade were unitized elements in the Hansen UnitAl system.
The curtained facade can be made with screen printing or other type of special glass. For example, with a company logo printed on the glass
Double facades are effective in noisy areas, and have a lower U-value than traditional facades.
Over several floors, it can be difficult to control the indoor climate on the individual floors due to the thermal buoyancy that takes place.
An alternative can be compact double facades which are offered in the Hansen 3G concept, where each individual room can have direct control of ventilation, ventilation and sun protection.
Projects using Double facades